Full-Service Reporting At Your Fingertips
Inspection Services
C.A.R.Score automotive reports by Dealer Specialties® take the industry-standard vehicle condition report one step further by assessing the interior and exterior conditions of your vehicle inventory.
Of Those Who Were Shown a C.A.R.Score Report…
would contact the dealership
would drive 30+ miles to the dealership
are more likely to test drive
*Data from 250 consumers who purchased a vehicle in the last ten years and were shown a C.A.R.Score Report.

Do More With


Vehicle Condition Reports

With C.A.R.Score reporting on your side, you'll get access to detailed reports on your inventory without having to do any work. Our lot representatives travel to your dealership, inspect each vehicle for over 50 checkpoints, and provide you with immediate feedback to review. Each report includes a vehicle grade, interactive hotspots, and damage photos.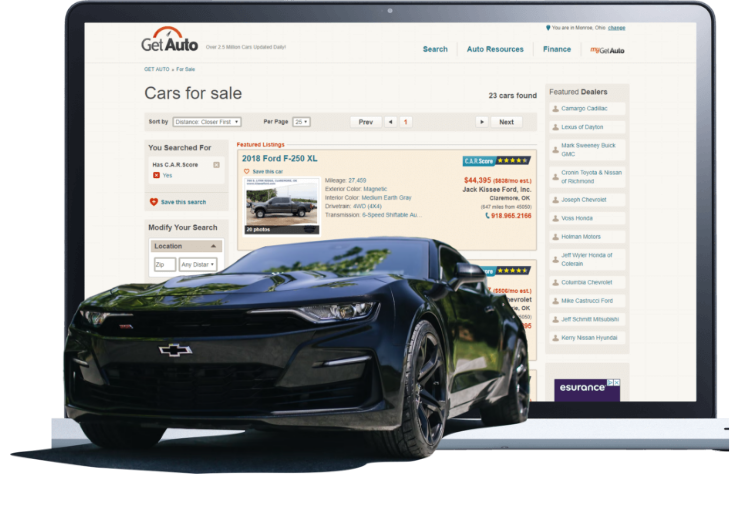 C.A.R.Score Reporting Features:
Inspections that fit your schedule
Instantly review findings after inspections
Review quantity and quality of traffic generated from your reports
Learn where prospects are located and their level of interest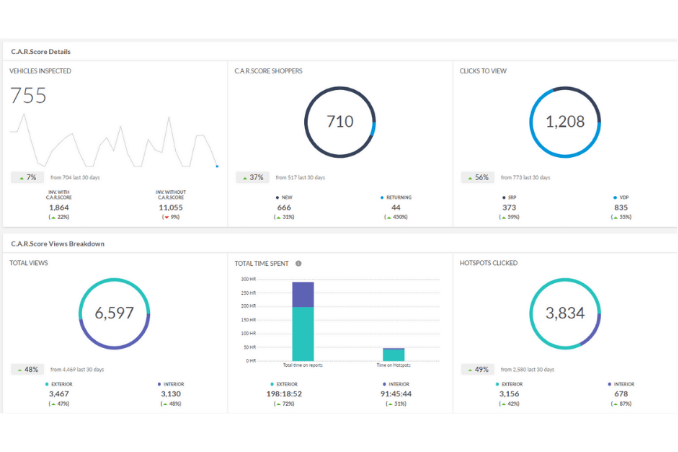 Enhance Sales Strategies With Analytics
The benefits don't just end with buyer satisfaction. C.A.R.Score's report analytics dashboard allows you to track car shoppers as they interact with each condition report. Summarize consumer behavior with easy-to-understand, real-time data visuals, and enhance your own sales strategy.

Value for All Automotive Partners
For others who work in the automotive industry, C.A.R.Score reports provide added value beyond just the dealership. Our vehicle condition reports are great for appraisals in direct-to-consumer sales in addition to wholesale and auction purchasing, bank and financial industries, and insurance and warranty claim management. Our strict vehicle grading standards establish benchmarks for value, help alleviate arbitration costs, and build confidence in your inventory. Great For Determining Value in:
Wholesale and auction purchases
Banking and financing industries
Insurance and warranty claims management