All-in-One

Image and Branding Solution

When you partner with Dealer Specialties, you'll enjoy expert vehicle photography and photography management through our comprehensive inventory merchandising software, VinMotion®.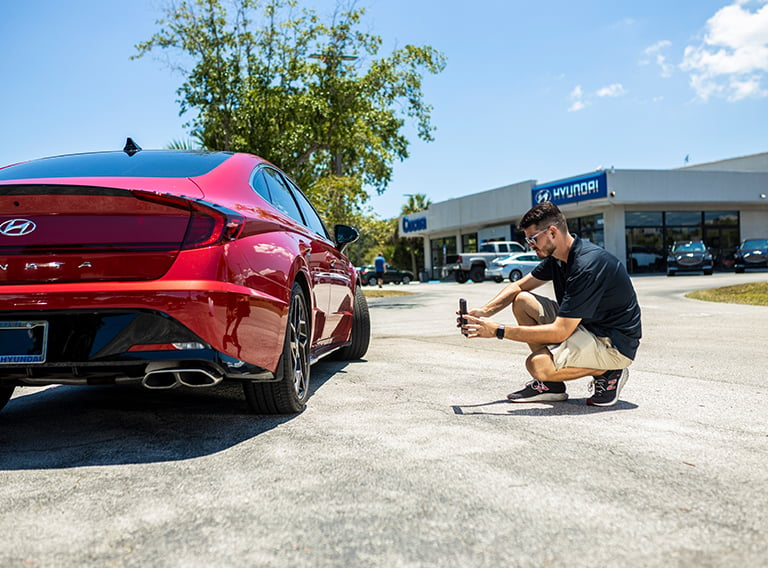 Professional Dealership Photography
Want better vehicle photos for your dealership but don't have the time? With photography services from Dealer Specialties, you'll get access to the industry's best photographers where and when you need them. Our experts will travel to your dealership, capture high-quality shots, and produce eye-catching imagery that demands attention and engagement.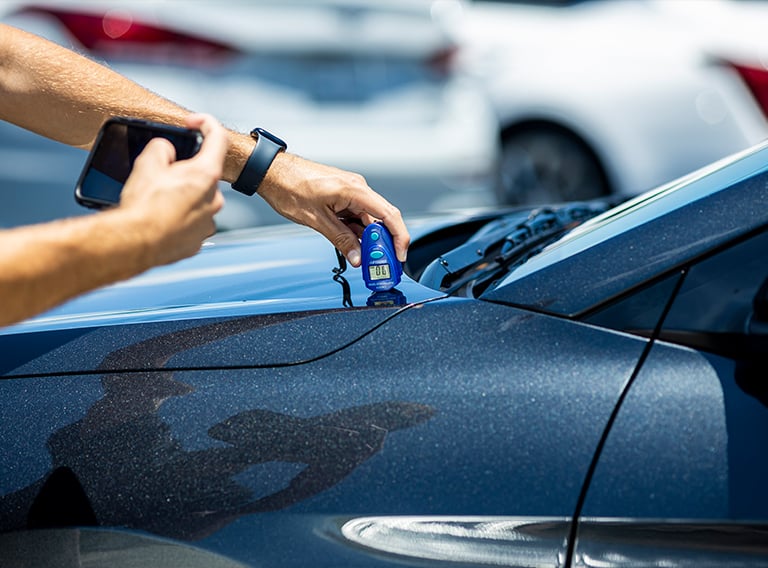 RapidLot® Photo Software
RapidLot® is the custom-built photo software our team uses to plan, shoot, and process your vehicle imagery. It creates consistent sequencing strategies and branded content and publishes your photos in around three minutes flat.
RapidLot® Photo Options:
Photo clipping and frames
Custom calls to action, pricing, and more
Super-sized photos (3x bigger)
"Coming Soon" frames for brand-new vehicles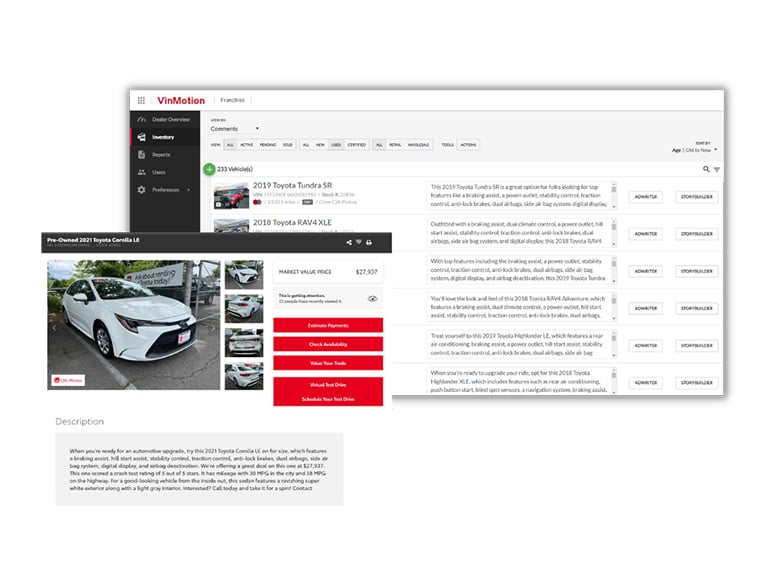 VinMotion® Vehicle Merchandising Software
After everything is complete, your photos are uploaded to VinMotion®, an automotive inventory merchandising software for managing your pictures and generating AI-powered listing descriptions. Create assets in one place and instantly share them on your website, VDPs, and third-party listing sites.
Take Our Products for a Test Drive
Inventory Enhancements
Manage your Craigslist listings effortlessly. Just define your budget and markets; we'll handle the rest!
Transform vehicle-specific data into engaging stories with our automated vehicle commenting engine.
New Car Incentives
All OEM rebates and purchase incentives are available when making pricing decisions, comments and overlays.
Frequently Asked Questions
What type of photography services do you offer for dealerships?
We offer full-service dealership photography on a subscription basis — meaning we take care of everything from staging to photography to editing for as long as you utilize the service.
How reliable is your photography service? What if I need photos taken tomorrow?
One of the biggest reasons our customers choose our photography services is our reliability. We can shoot your vehicles whenever you need, including tomorrow.
How long does a photoshoot typically last?
The average time to shoot and process vehicles is around three minutes flat per vehicle.
Can you photograph both the exterior and interior of a vehicle?
Yes! Our photography services include exterior and interior shots. We can also provide 360 walkaround services as an add on feature.
Do you have experience photographing a variety of makes and models?
Our photography experts work with hundreds of dealerships across the U.S. and have experience with all major makes and models, including luxury and EVs.
Can you provide high-resolution images suitable for use on a dealership website or marketing materials?
Yes! All of our photos and videos are shot in HD to help vehicles jump out on VDPs, third-party listing sites, and other marketing materials.
Can you edit or retouch the photos before publishing?
Image and video editing is automatically included with our photography services through our proprietary RapidLotⓇ imaging software. RapidLotⓇ offers:
Image editing
Photo clipping and frames
Super-sized photos (3x bigger)
Custom branding, graphics, and overlays
Are you able to brand vehicle images to match my dealership?
RapidLotⓇ allows you to create custom graphics and overlays for vehicle images that help create awareness of your dealership and inventory.
Do you offer any packages or discounts for multiple vehicles?
Our photography services are customized to meet the needs of each dealership. And while our subscription plans offer unlimited access and photos, the number of vehicles photographed could qualify for a discount.
How soon after the photoshoot will images be available?
The average time to shoot and process images is around three minutes flat per vehicle. Your vehicle images are available almost immediately after a shoot within VinMotion. If you are utilizing third-party feeds, the time frame will depend on how that provider receives our data — usually within one day.
Do you provide a release for the use of the images?
No release is required for our services. You have full access to your images immediately.
Are you able to travel to my dealership or do our vehicles need to be brought to a studio?
There's no need to travel on your end. Our experts come to your lot, capture high-quality shots, and take care of the editing for all of your vehicle photography needs.
Dealer & Partner Support
Need help with something? Contact us any time for product assistance or more information.