New VinMotion™ Software
Newly updated, our all-in-one inventory management solution assists you in many ways:
Unlimited vehicle syndication

Pricing and merchandising tools

CARFAX integration

Custom inventory reports and interactive dashboard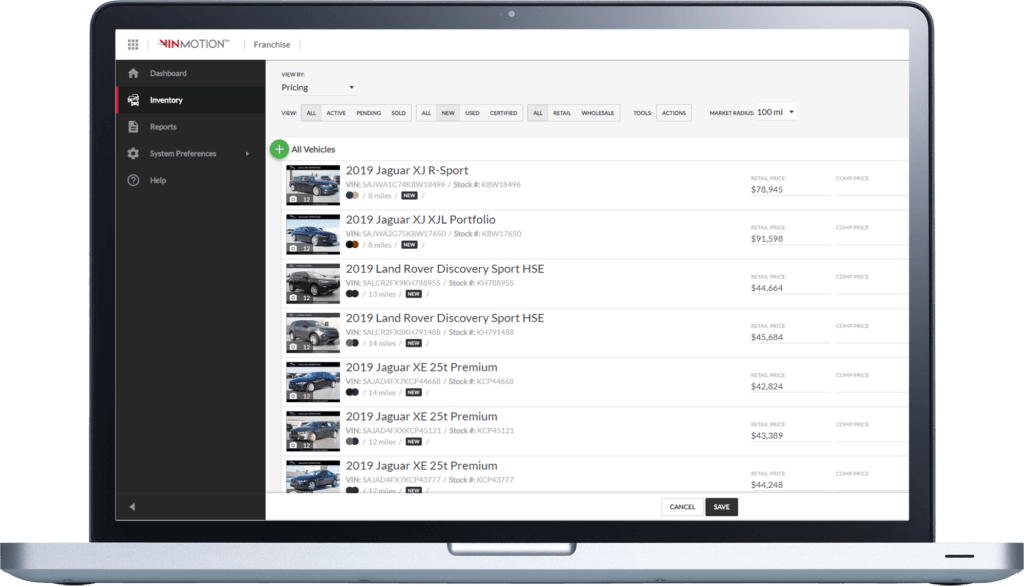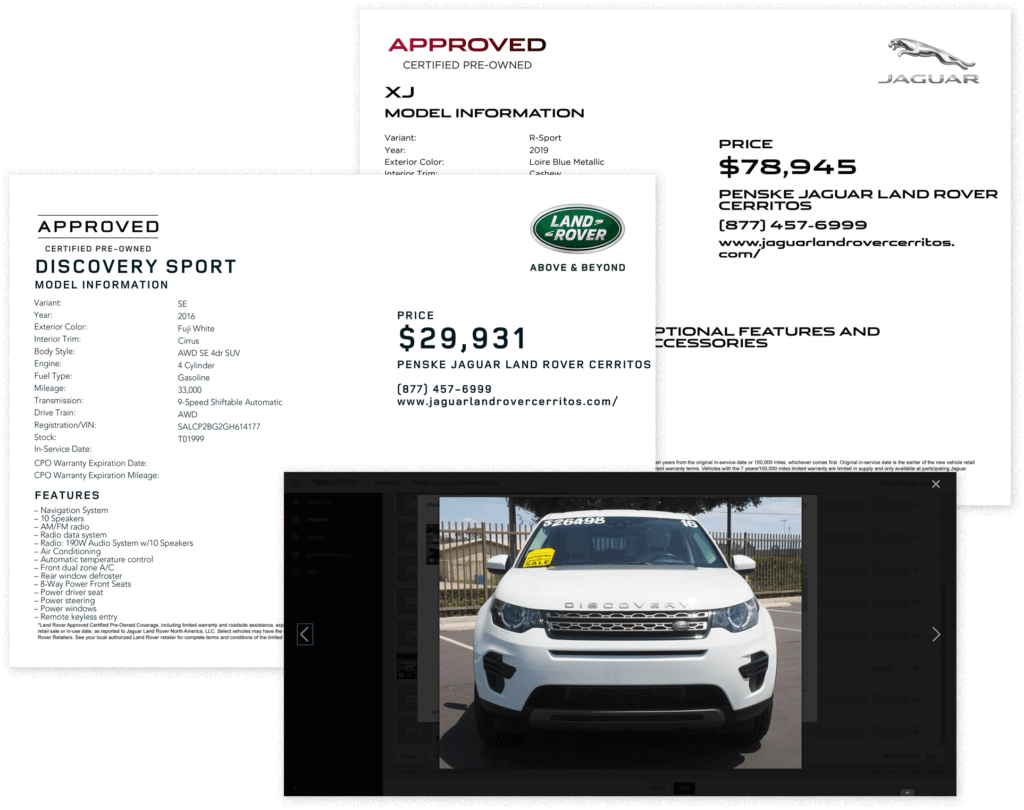 Lot Services
(photography and video)
Our professional photographers and videographers visit your lot to provide high-quality vehicle images and videos:
Do-it-yourself option within VinMotion

Complete photo services including clipping, overlays, and photo enhancements

Custom live video services

Available nationwide
Our comprehensive suite of inventory management and merchandising solutions features:
Vinmotion
Used Vehicle Polling

CARFAX / AutoCheck Integration

IVM Mobile App (available on the App Store and Google Play)

Custom on-demand and scheduled inventory performance reports

Reports
Unlimited Vehicle Syndication

Real-time Distribution (Cars.com)

Book Value Reference Guides

Facebook Integrations

Inventory Health Dashboard

Dedicated Market Manager
Lot Services
Do it yourself in Dominion Inventory Manager (label purchase price by the 100)

Complete Photo Services and Photo Enhancements available. Ask about our pricing.
Comprehensive Video Services available. Ask about our pricing
*set-up fee waived
*month-to-month contract available
Let us help you move your used inventory faster. Ask us about our comprehensive suite of industry-leading inventory merchandising solutions.