Access Professional Videography
You Won't Even Lift a Finger
Want better videos for your dealership but don't have the time? With LiveLotⓇ video services, you'll get access to the industry's most advanced video marketing platform without having to do any work. Our expert videographers travel to your dealership, capture high-quality shots, and produce eye-catching videos that demand attention and engagement. LiveLotⓇ Video features vehicle walkarounds, picture-in-picture add-ons, dynamic audio and graphic overlays, VDP landing pages, widespread distribution, and CARFAX® and CarStory integration.
See a 350% increase in website leads.
Turn vehicles an average of 7 days faster.
Key Features and Services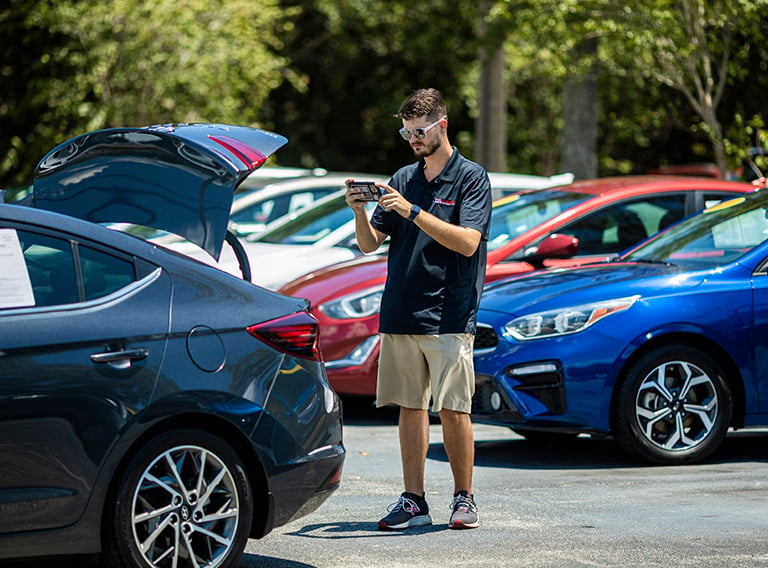 Vehicle Walkarounds
Create a virtual lot experience like no other. LiveLot® walkarounds are high-quality selling pieces that showcase the exterior and interior aspects of any vehicle. Video stabilization also ensures a smooth presentation from start to finish.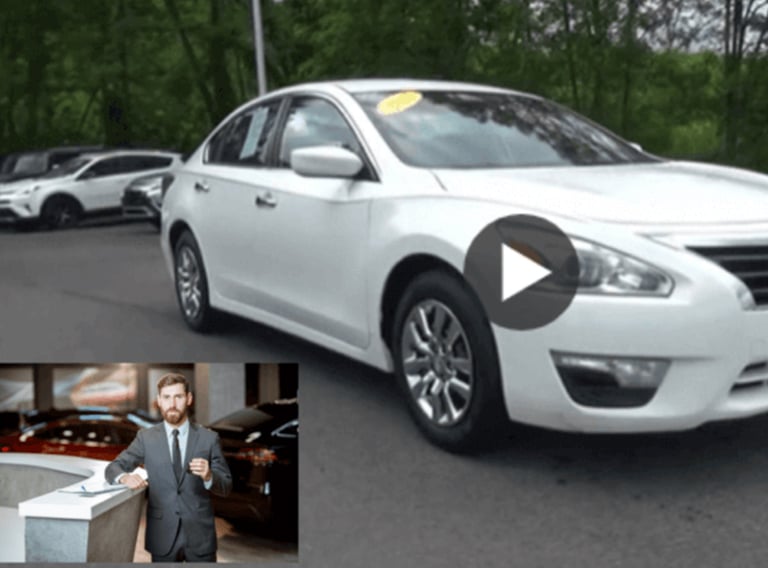 Picture-in-Picture
Establish personal connections between your sales team and customers. Easily create picture-in-picture videos that feature custom messages to buyers, specific attributes, certifications, warranties, or financing options. The opportunities are endless.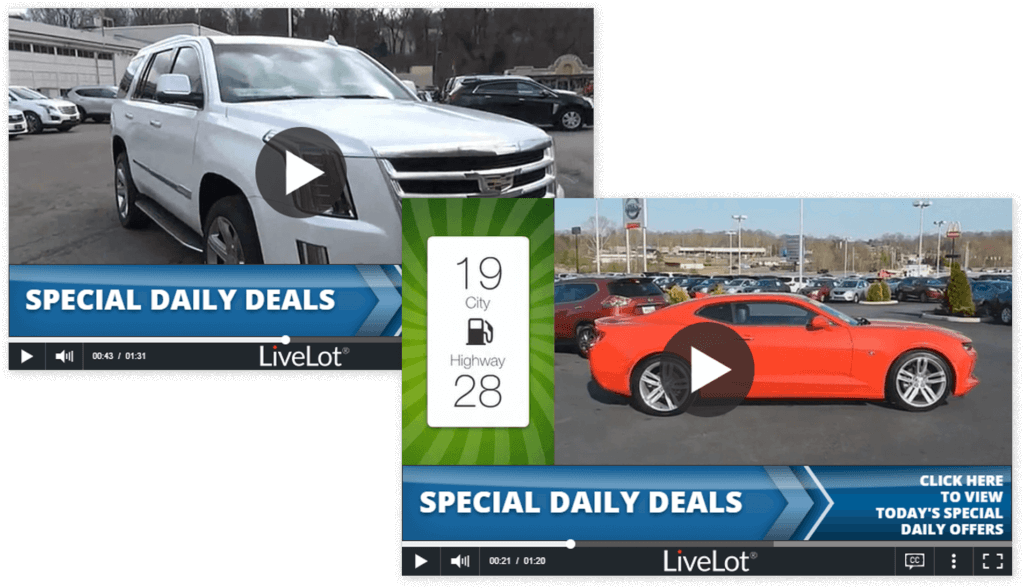 Dynamic Overlays
Brand your videos with custom graphic and audio overlays. Include intros, outros, music, or voiceovers. Display your dealer logo, address, and phone number for extra outreach opportunities.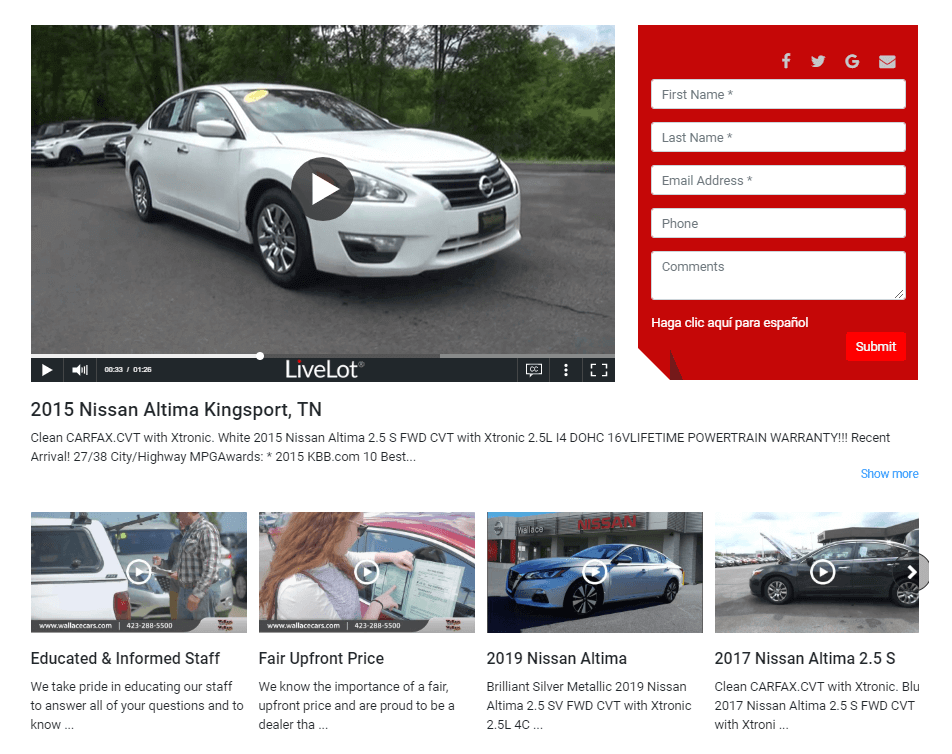 Video Landing Pages
When embedded into your vehicle detail pages, LiveLot® videos help sell your dealership, build trust, and enhance relationships with your customers. You can also showcase vehicle videos on your dealership website to increase views and engagement.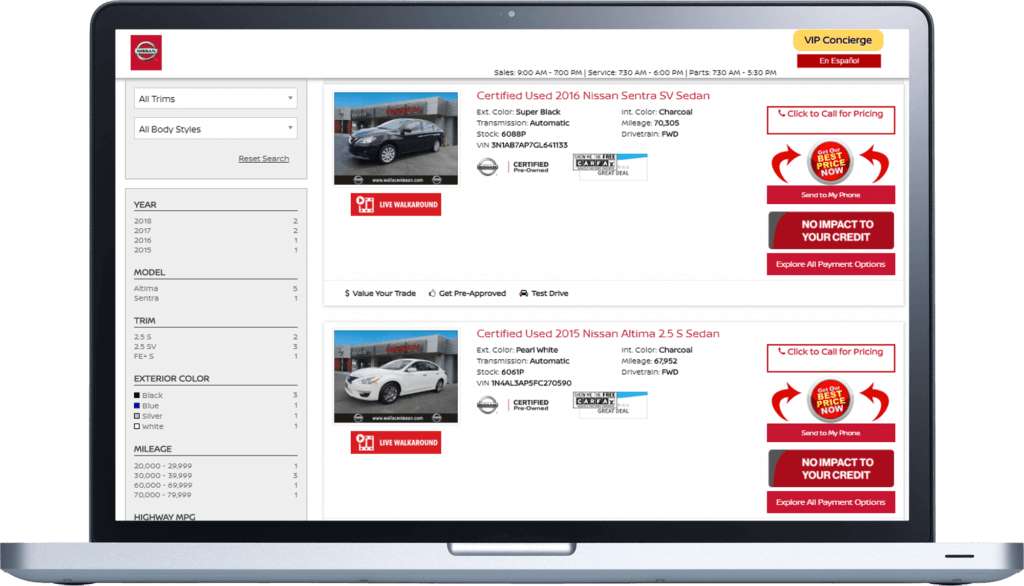 Widespread Distribution
Get discovered everywhere buyers are shopping. LiveLot® can distribute your videos to all major sites using feeds, API, or scripts embedded on your dealership website.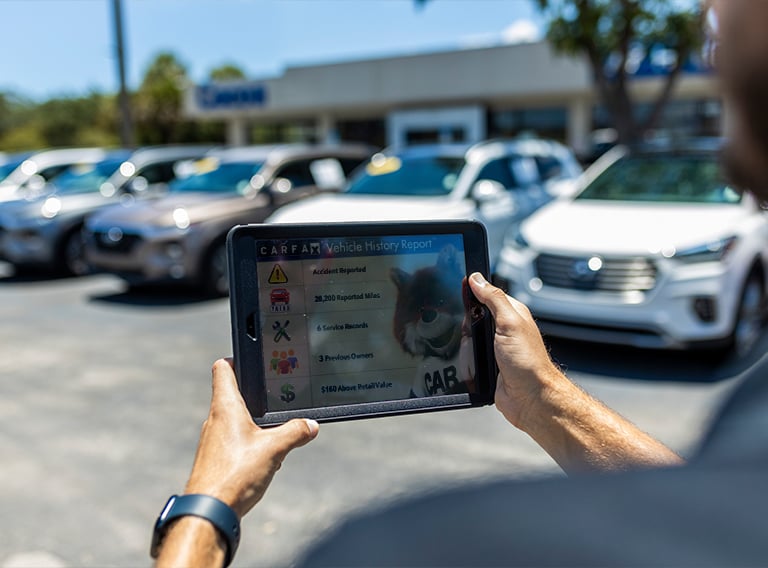 CARFAX® Integration
There's no need to manually input CARFAX® credentials. LiveLot® accesses CARFAX® directly to pull in information on most vehicles. Additional integration with CarStory provides AI-based insights on the key selling points that car shoppers are looking for.
Inventory Enhancements
Manage your Craigslist listings effortlessly. Just define your budget and markets; we'll handle the rest!
Transform vehicle-specific data into engaging stories with our automated vehicle commenting engine.
New Car Incentives
All OEM rebates and purchase incentives are available when making pricing decisions, comments and overlays.
Dealer & Partner Support
Need help with something? Contact us anytime for product assistance or more information.