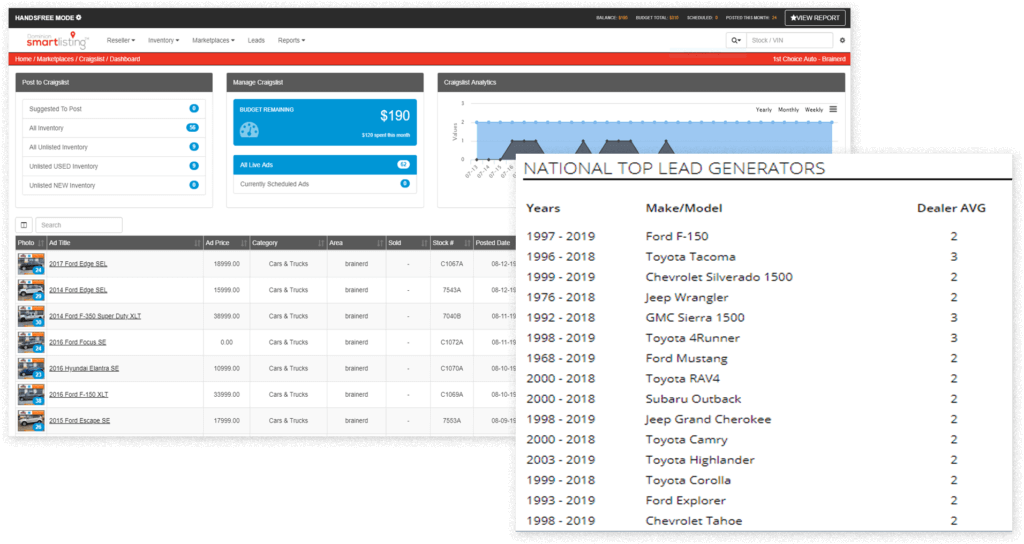 Utilize Listing Intelligence
As the name suggests, SmartListing's posting logic ensures the right mix of vehicles will be posted on Craigslist. Our extensive database looks at Craigslist markets and states nationwide to determine which years, makes and models have generated the most leads in the last 12 months. This research results in an improved auto-selection of vehicles and eliminates guesswork.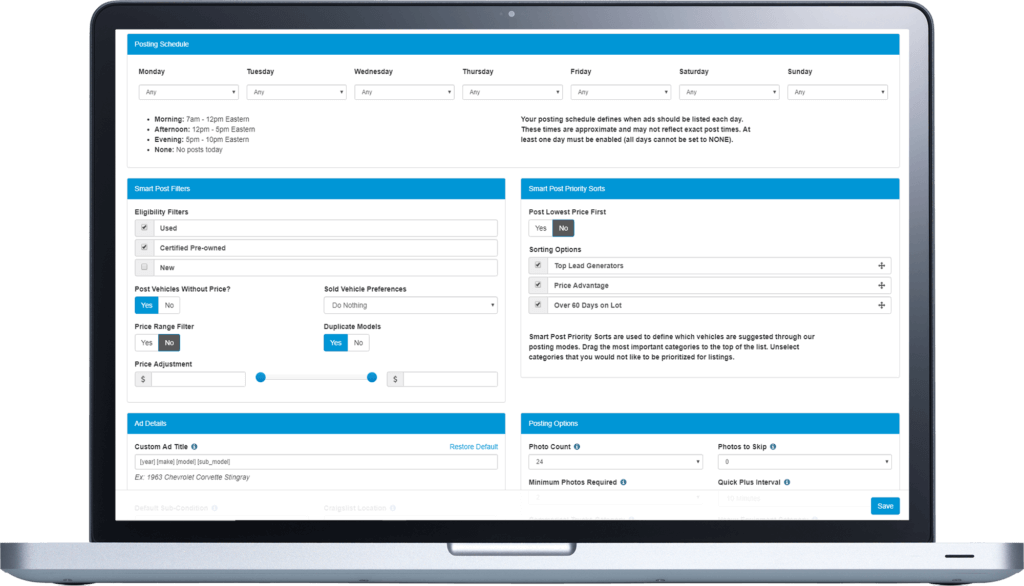 Gain Flexible Filtering
With SmartListing, you control your vehicle classified ad posting frequency, inventory type and price:
Advertise your vehicles to multiple Craigslist markets for increased exposure.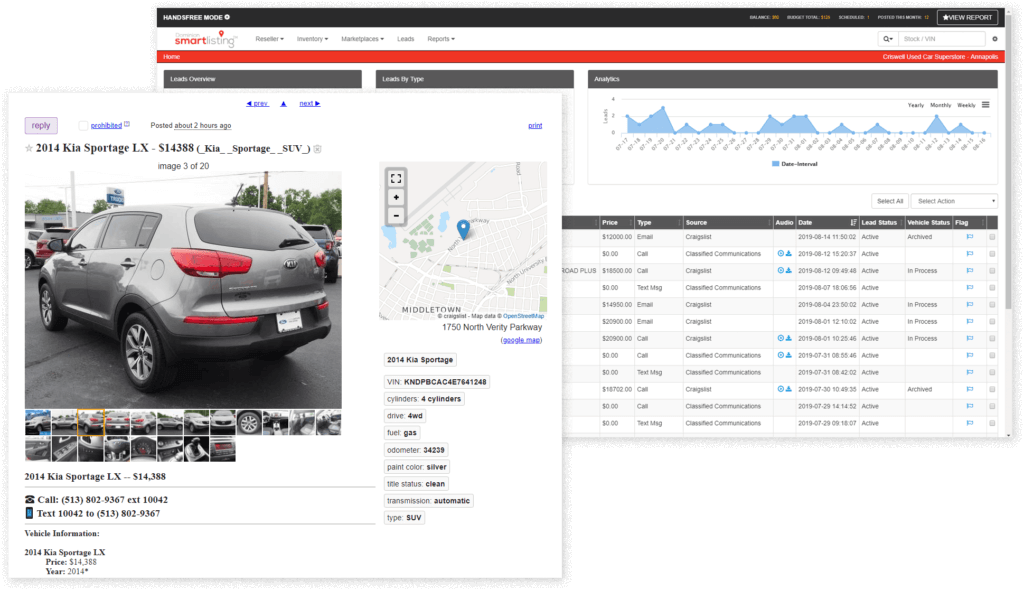 Generate Leads In Multiple Ways
Phone Calls & Texts
SmartListing assigns a local tracking number to your dealership.

Every Craigslist ad features a unique text number, enabling us to track your results.

Customers can text vehicle questions to you anytime, including after hours and on holidays.

This technology is increasing lead volume for automobile dealers by an average of 30%!
Emails
With SmartListing, car shoppers can use the "reply to" option in the ad to email you directly.
Click-Throughs
Website click traffic is routed to a customized landing page for each respective vehicle via SmartListing.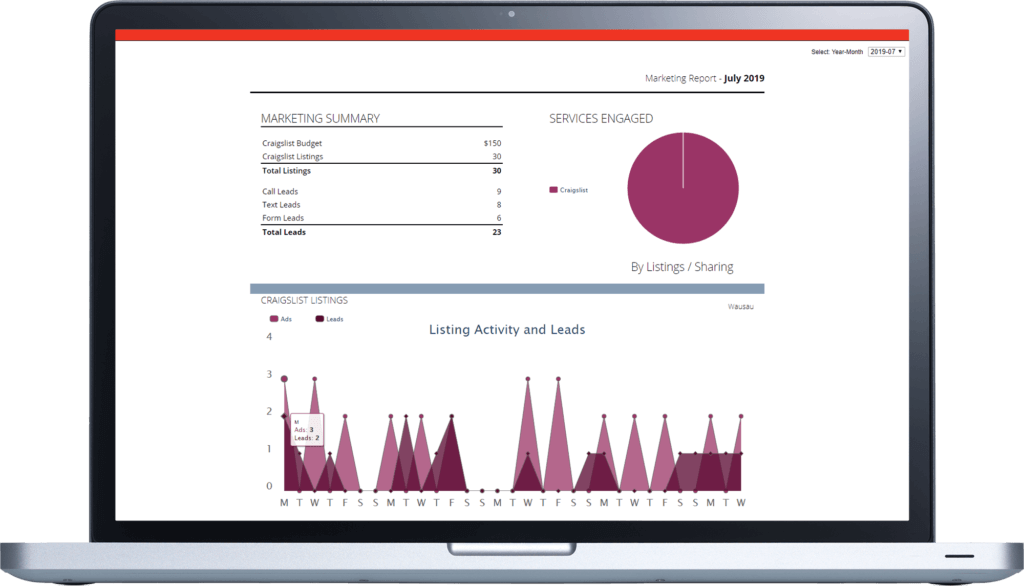 Track & Record Your Results
SmartListing tracks and records all form submits, phone calls, texts and emails from your Craigslist ad:
Monitor your R.O.I. with our daily and weekly marketing reports